Environment´s information
The Pre-Pyrenean basis of Aoiz and Lumbier areas of transition between the High Pyrenean of Navarre and the Medium Area of Navarre. In Lumbier you can visit the Interpretation Center of foces de Arbayún and Lumbier that helps to know better the natural environment of these awesome gorges which are dug in the rock thanks to the water. In both foces it is worth stoping to observe the different birds, specially the majestic flight of the vultures, and there are hiking routes. In the Northeast of Grez it is Foz of Ugarrón, dug by the river Areta between the bridge of Imirizaldu and the Houses of Berroya. In the North you get into the Valley of Lónguida up to arriving to the reservoir of Itoiz that it is the biggest one of Navarre and it picks up the water of the river Irati in a beautiful natural landscape that it is between the valleys of Arce and Lónguida. And a little bit further to the North we arrive to the reservoir of Usoz, 20 minutes far away from the Forest Irati which is surrounded by oak and kermes oak in a foz of 2 km lenght. In the environment of Grez there is a considerable historic-artistic heritage and it is not far away from the Camino de Santiago that gets in Navarra and leaves behind the reservoir of Yesa.
Grez
Small and picturesque village located in the Valley of Urraul Bajo, in the pre-Pyrenean hollow Lumbier-Aoiz. Last Romanesque parish from the XIII century with a Romanesque altarpiece. Baroque palace from the XVIII century of the marquise of Ureta and the Big House of XVI century. Ideal place for visiting the places of Navarra, and discover the Romanesque of Artáiz or the livestock small valley of the Salacencos. It is close to the "Camino de Santiago".
Tours
Palace of Artieda, Lumbier, Arbayun and Ugarrón, Irati Forest, Monastery of Leyre, Javier Castle, Church of Santa Maria la Real of Sangüesa and its historic center, Artaiz Romanesque Church, Chapel of San Miguel de Izaga and complex historical art of Santa Fe Eparoz, among others. And all 30 minute driving, more or less.
Activities
Hiking, municipal pediment in the neighboring village of Artieda and water activities in the nearby swamp or Itoiz Yesa.
WHERE TO GO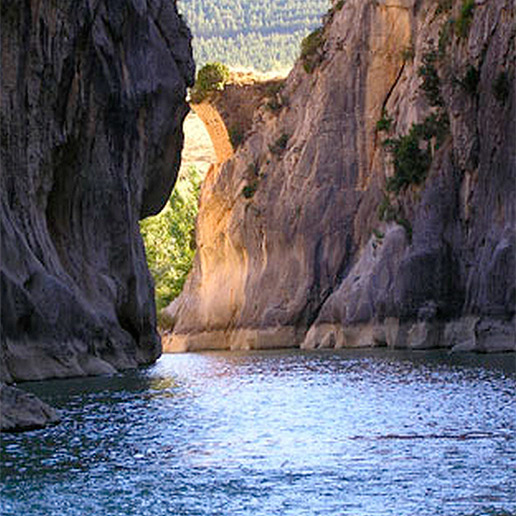 Foz de Lumbier
Es una profunda y estrecha garganta en torno al río Irati de una longitud de algo más de un kilómetro y un desnivel máximo de 120 m. Reserva Natural ideal para disfrutar de un paisaje impresionante, p...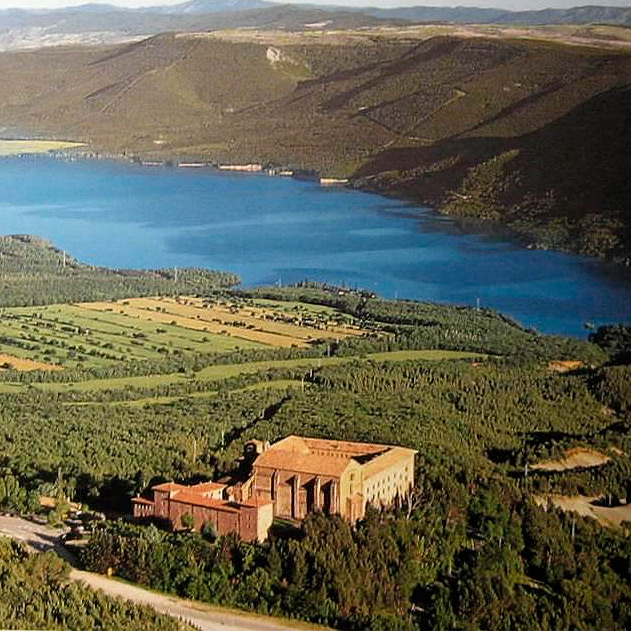 Monasterio de Leyre
Uno de los mejores monasterios de España situado en un bello entorno natural en el que un románico naciente aflora de manera singular de los siglos XII y XII. Y cerca se encuentra el embalse de Yesa c...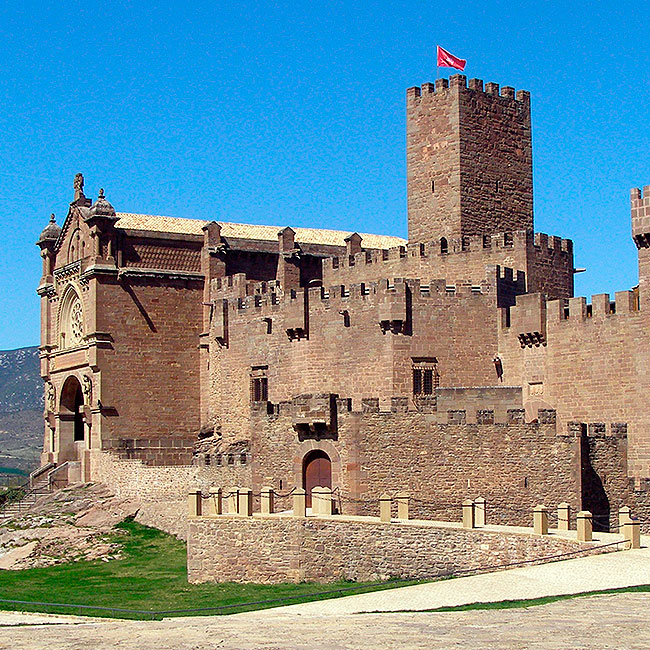 Castillo de Javier
Sus torres almenadas recortan el cielo reforzando su encanto medieval. Cuna de San Francisco Javier, a 8 km. de Sangüesa, al que peregrinan miles de navarros en la Javierada. Su conjunto arquitectónic...
UPCOMING EVENTS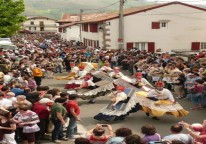 Nafarroaren Eguna (Baigorri-Iparralde)
En Saint-Étienne-de-Baïgorry, 28 de abril
Fiesta tradicional, que se celebra anualmente en el pueblo vecino de Iparralde (Baigorri). Una cita de hermanamiento de Navarros Durante todo el dia, en la pequeña localidad hay artesanos, dantzaris,...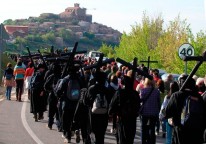 Romerías a Ujué
En Ujué, 1 de mayo
Se festeja el domingo siguiente al 25 de abril, día de San Marcos, y a ella acuden multitud de vecinos de la merindad. Ataviados con túnicas, portando cruces y a veces incluso descalzos y con cadenas,...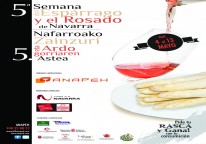 Semana del Esparrago y El Rosado en Navarra
En Murillo El Fruto, del 4 al 13 de mayo
la 5ª Semana del Espárrago y el Rosado de Navarra", patrocinada por el Consejo Regulador D. O. Navarra y Espárrago de Navarra-Reyno Gourmet. Durante estos días, el Espárrago D. O. Navarra será el p...